At first I was really surpriced to find Björn Borg in GX's top 15 most stylish men, but then when I thought about it - being somekind of Wes Andersson fan I realise that Björn is just as big a fashion icon as he was a tennis-player. (just look att all of Wes's films.)

Yesteray I saw a clip from one of his early Wimbledon tournaments and although he lost, girls came screaming down the courtside to meet/touch/get close to the swede after the game, nevermind who won and in much the same way as young girls reacted to Beatles when they first came. It had never been heard of in the gentlemens sport before.




No, I don't see the charm in Björn as a "dishy" guy, (his eyes are too close together and in general he's too stiff), but I do see his style.

Bellow you can see how Björn must have influenced both the great Andre Agassi and Rafael Nadal in more ways than just how they play tennis.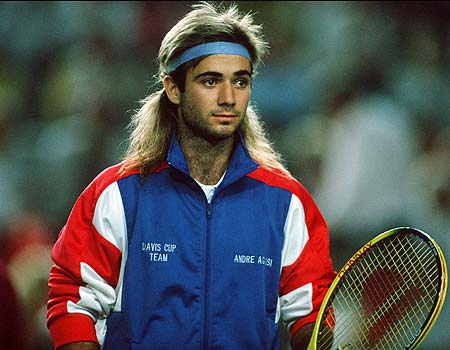 Tomorrow I intend to continue following fashion in Australian Open.
Just nu lyssnar :
Collected
Av Massive Attack